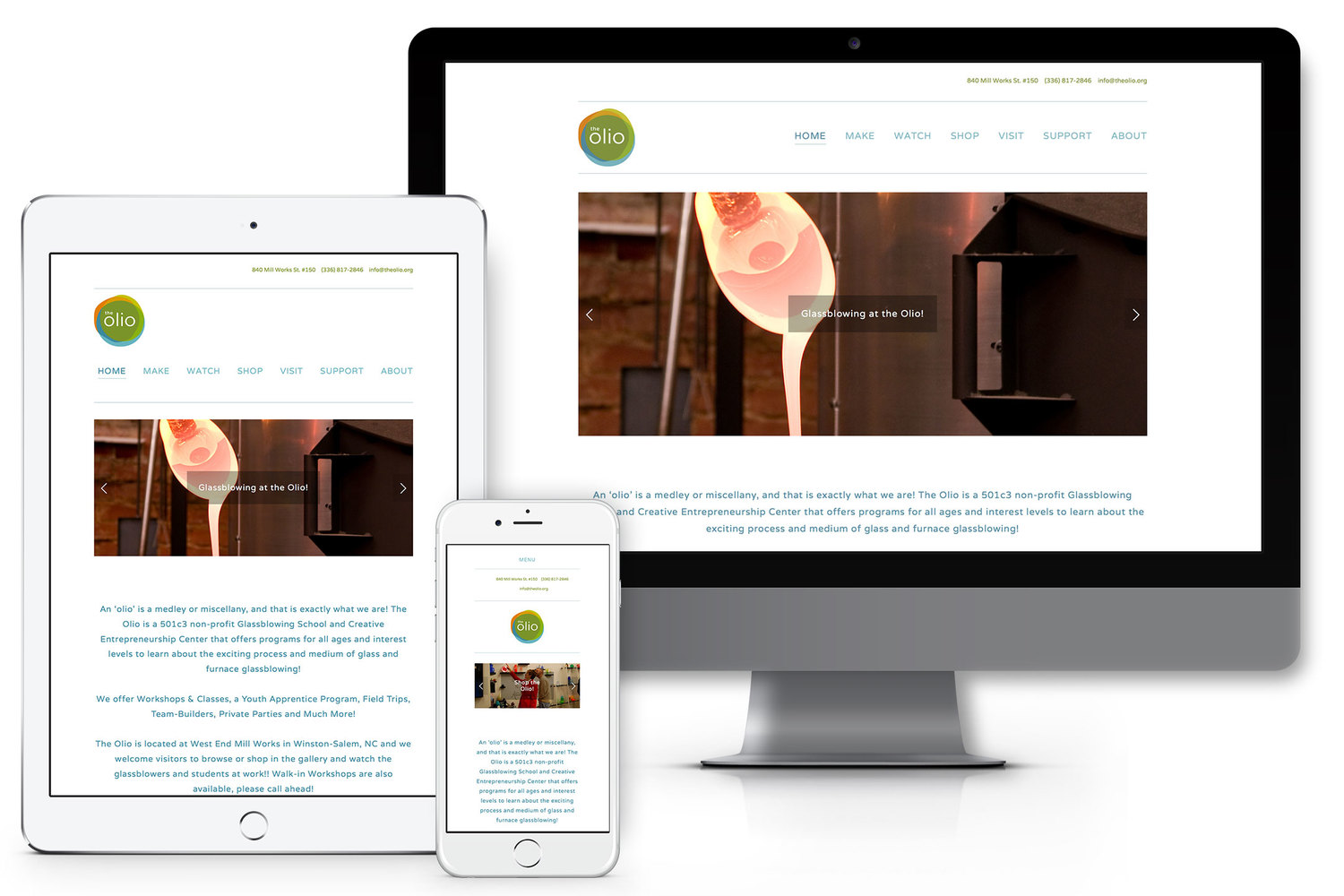 2015 site designed and developed in SquareSpace.
The Olio is a non-profit hot glass-blowing studio and creative entrepreneurship center in Winston-Salem.
Before they had a physical location, I collaborated with their photographer and designer to implement their first website as an HTML/CSS site. Upon the launch of their studio several year later, I helped them revamp the website to include e-commerce and event registration using SquareSpace.
I also created a printable donation card with fun origami instructions, a "Greetings From…" postcard as a fundraising mailer, an invitation mailer for the studio grand opening, and a variety of signs, and table tents for the public studio space. I also designed their email template for use with Constant Contact.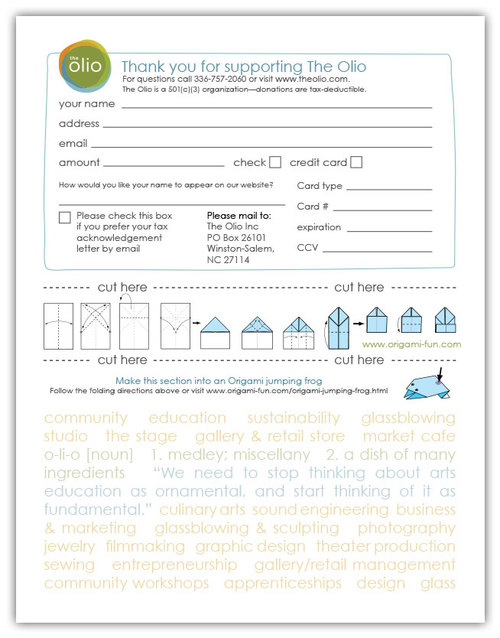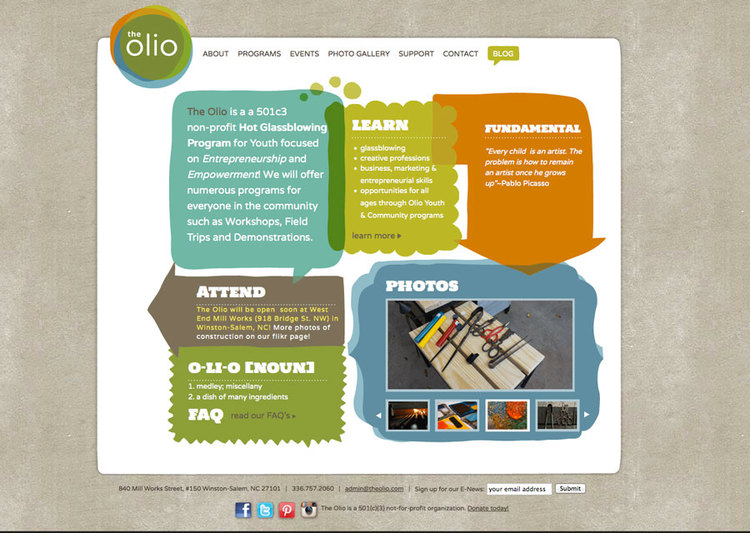 2012 website coded in HTML/CSS