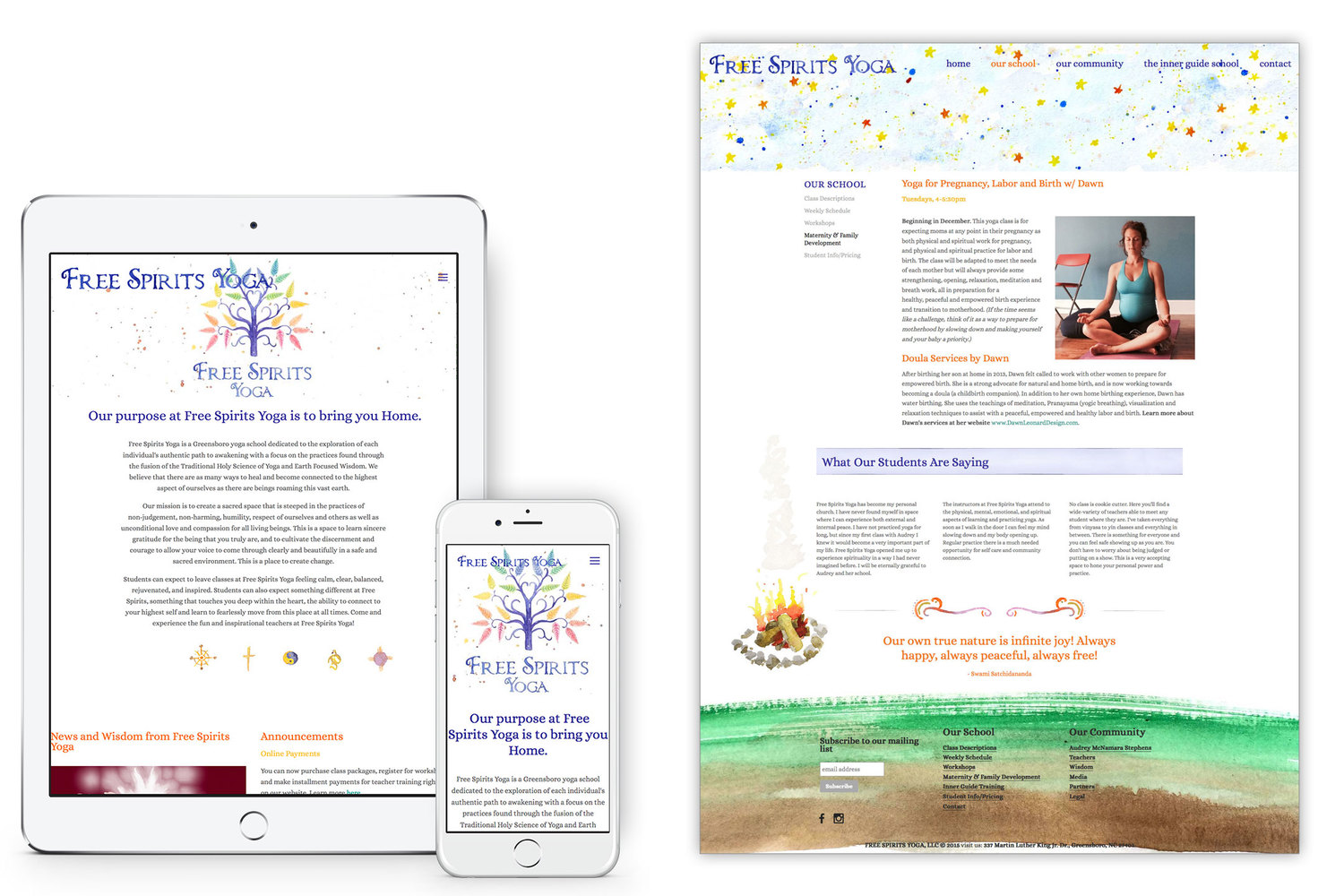 2015 site created in SquareSpace
Free Spirits Yoga is a small yoga studio that supports a variety of styles of yoga and healing arts.
I was a teacher during the inaugural year of the studio and I continue to this day to attend classes, teach and assist with trainings. The logo was a collaborative approach in that I created the colored and watercolored version of the logo. I created all of the watercolor elements on the original site when the studio opened in 2010, and hand-coded the whole site in HTML/CSS.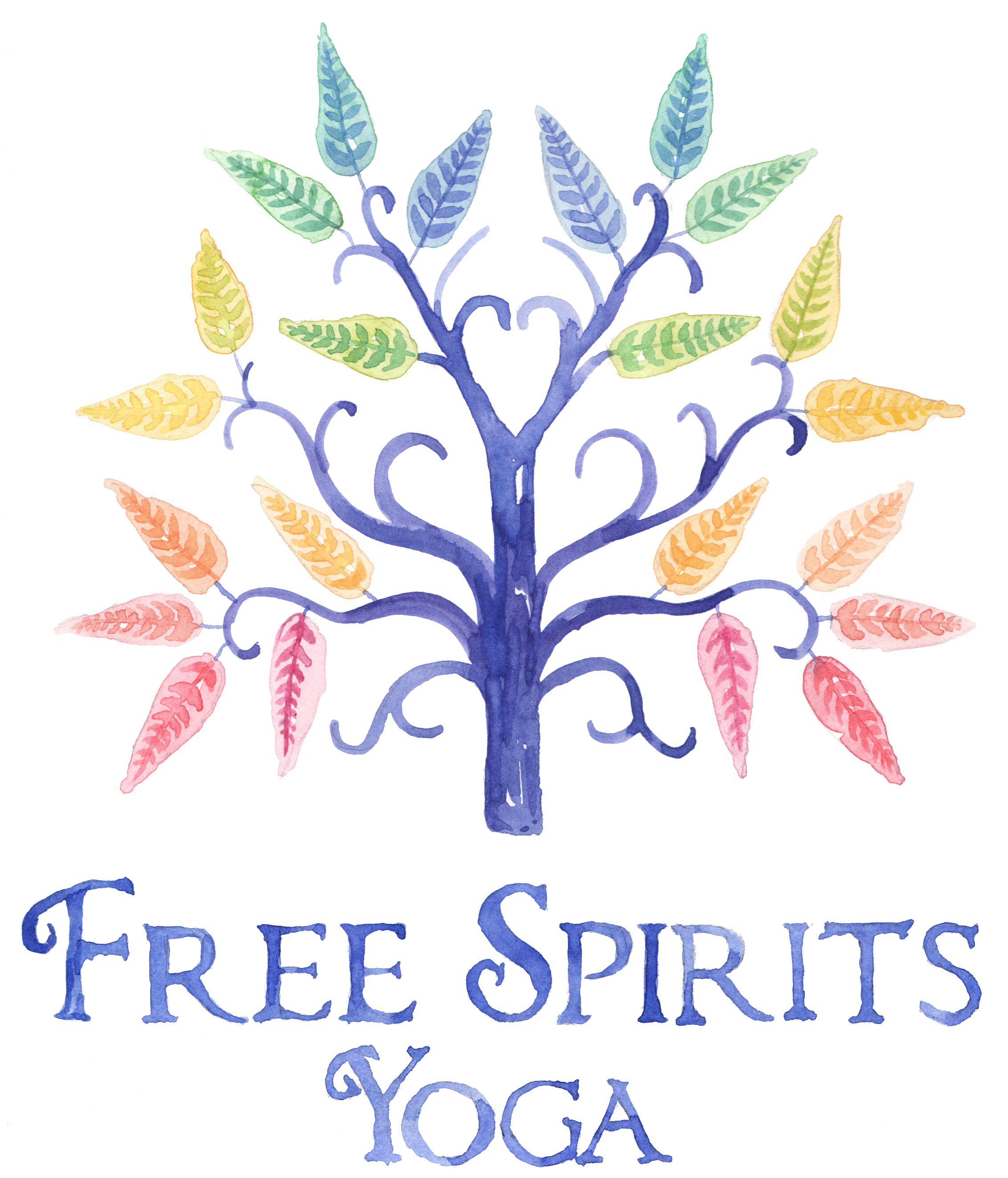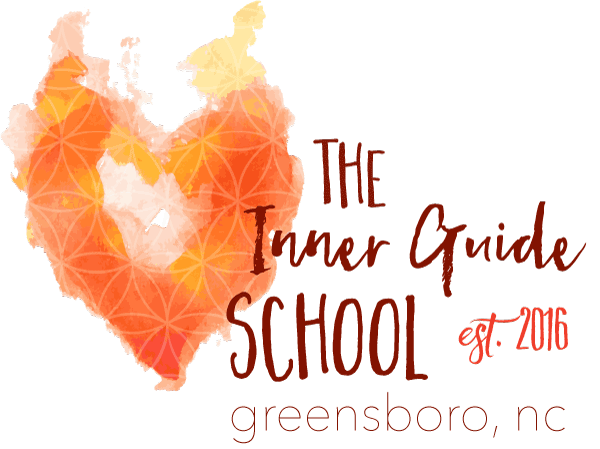 Logo for a branch of Free Spirits Yoga called the Inner Guide School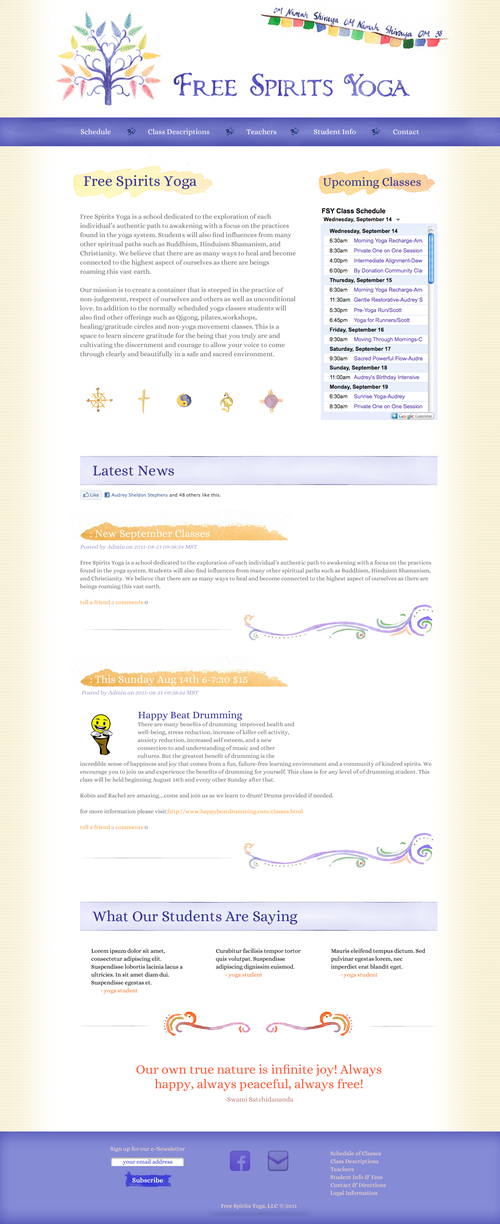 2011 Website design and development in HTML/CSS