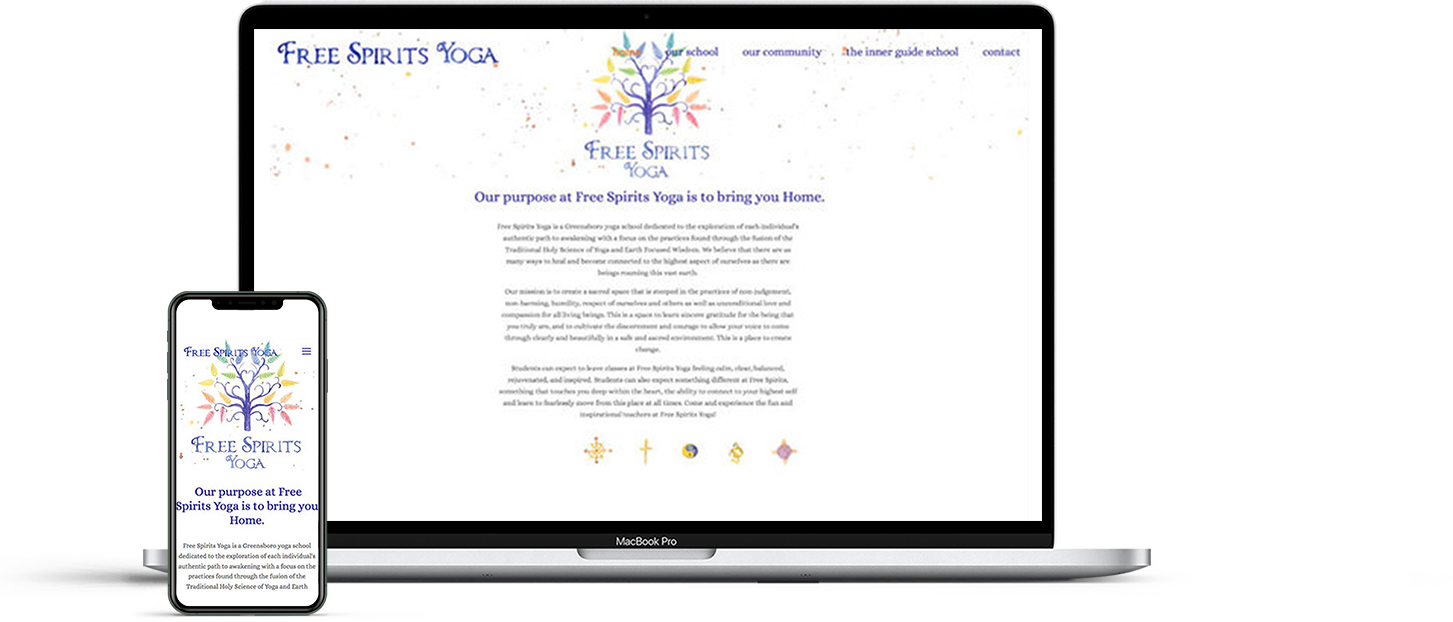 Websites & logo with lots of watercolor
Free Spirits Yoga was a small yoga studio that supports a variety of styles of yoga and healing arts. I was a teacher during the inaugural year of the studio and I continued to attend classes, teach and assist with trainings through the live of the studio until it changed hands in 2020. The logo was a collaborative approach in that I created the colored and watercolored version of the logo. I created all of the watercolor elements on the original site when the studio opened in 2010, and hand-coded the whole site in HTML/CSS. Then, in 2015 we updated the site and created a new version in SquareSpace.
I love working with Dawn, her creative spirit shines though all that she does. Her attention to detail and passion are at the forefront of each project she works on. Whether it is a new yoga class she is teaching or when she is coming up with new and beautiful ways to express her clients ideas in a website, print or logo design. My brand has been hand built by Dawn's ability to hear my vision and breath it into reality. I am so grateful to know and work with her. I highly recommend anyone looking for marketing, design, yoga or doula work to spark that relationship. You will be grateful you did!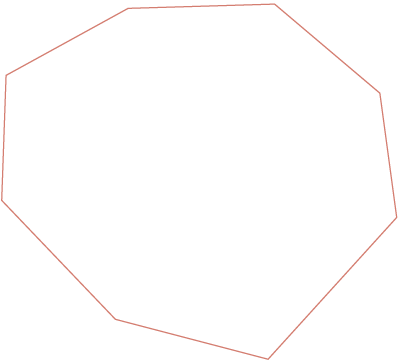 Services
Logo collaboration
Brand development
Web designs
Website builds
Deliverables
Watercolor logo for the yoga studio
Watercolor logo for the Inner Guide School
SquareSpace (2015) and HTML/CSS (2010) websites
Print collateral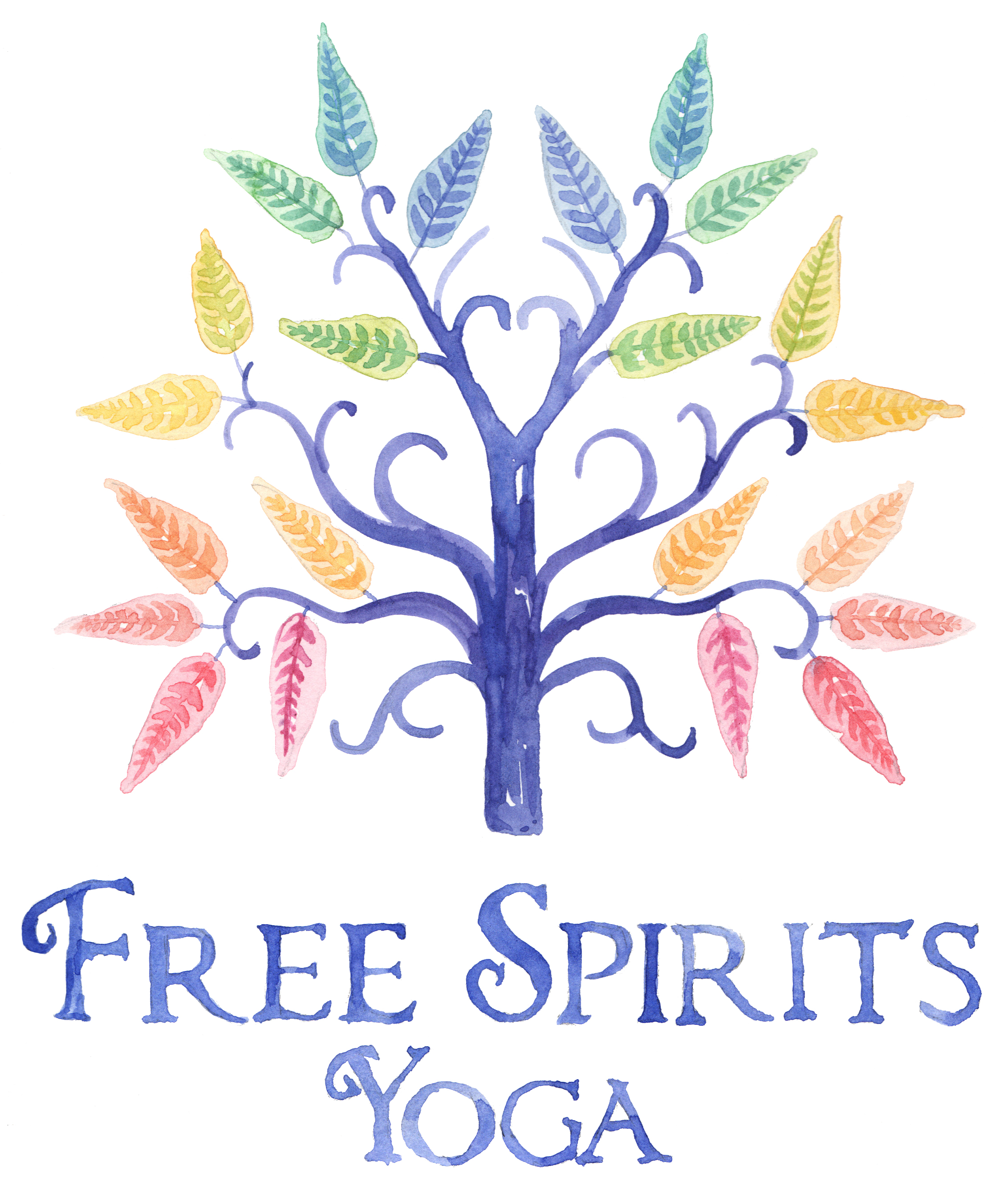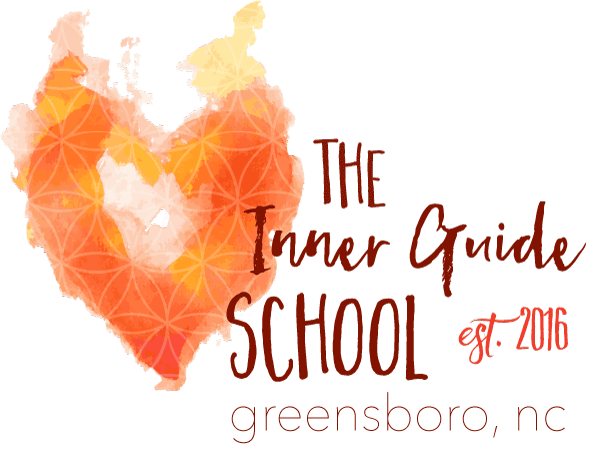 Logo for a branch of Free Spirits Yoga called the Inner Guide School
Two Website Builds
The first website I built used my watercolor elements in a CSS/HTML site (created with DreamWeaver). The second build of the site in 2015 used new watercolor elements in a SquareSpace site.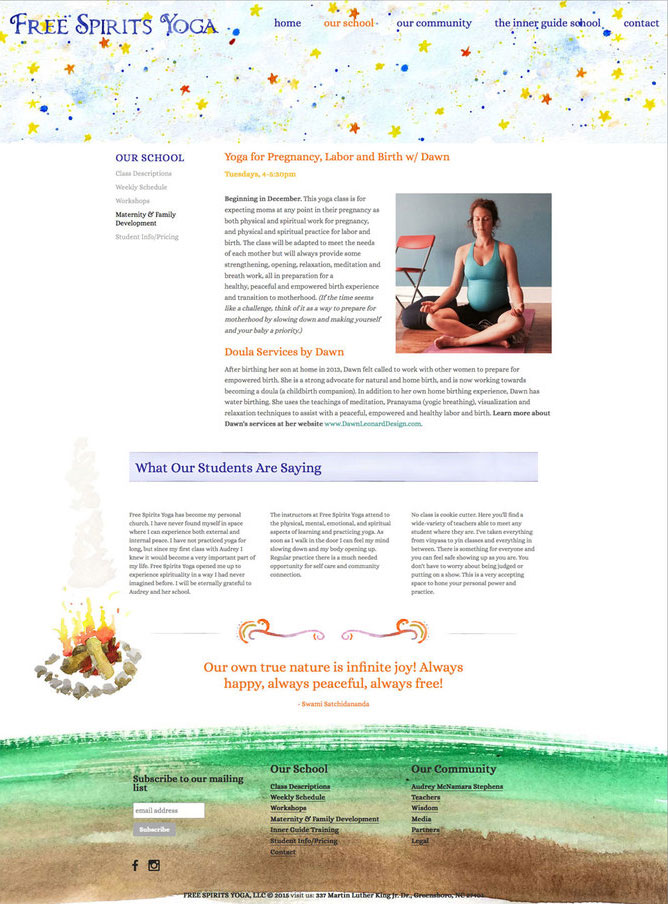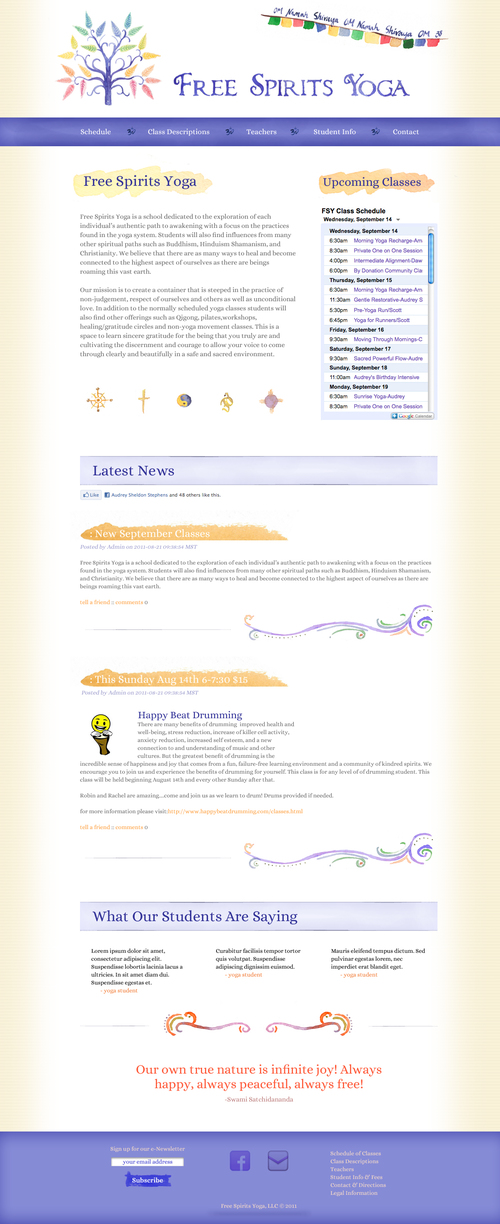 Thanks for viewing my work