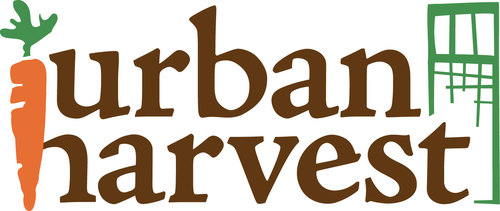 Urban Harvest was a non-profit urban agriculture organization dedicated to local urban food production, distribution and education.
My husband and I were co-founders of the organization so naturally I was compelled to create a brand for the organization. I created the logo, and using watercolors from previous work, created a trifold brochure, and the structure and design for the website. While this version of the site was never built (a burgeoning nonprofit has choices to make), we did create a simple blog page.
Two Websites
One site was designed for the whole organization. The second was for an event co-ordinated by Urban Harvest.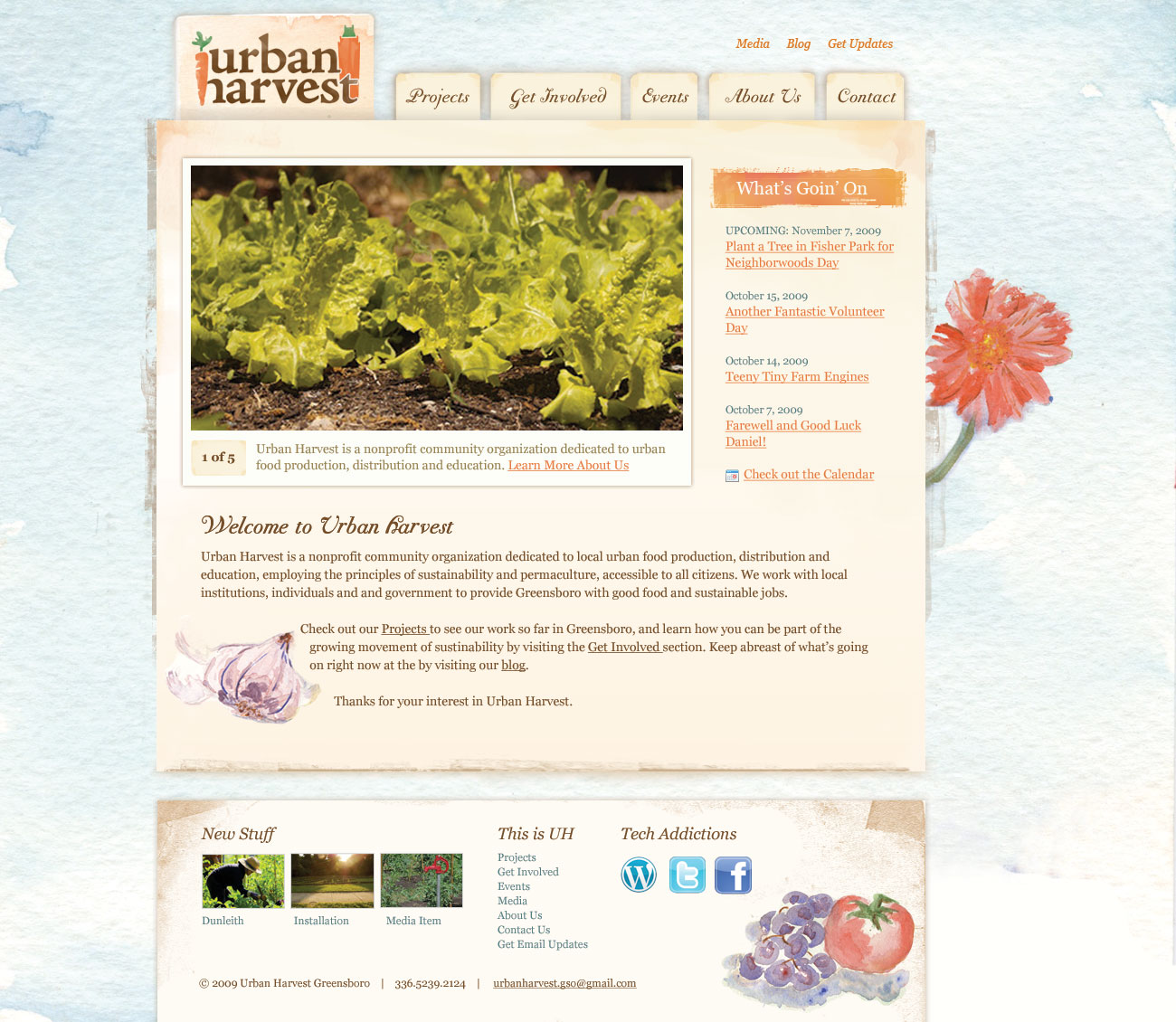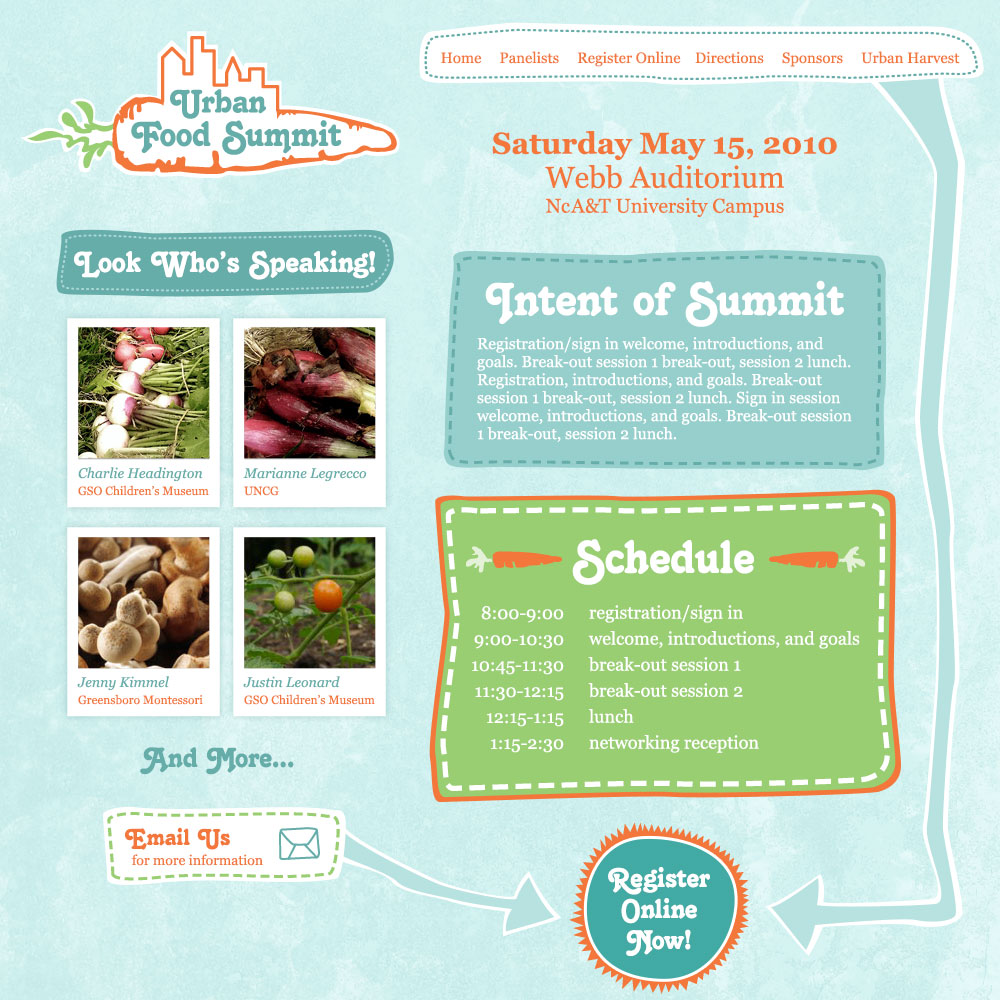 Proposed design for Urban Food Summit presented by Urban Harvest
Thanks for viewing my work